Málaga reforms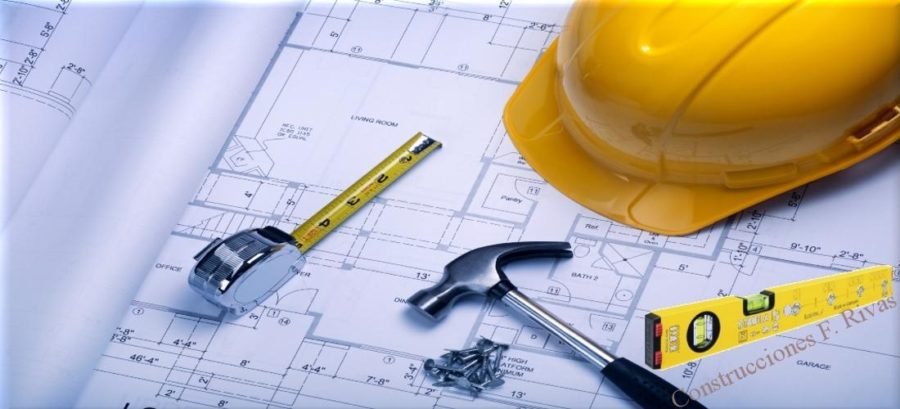 Number one company in reforms in Malaga with over three decades of experience in the construction sector and making thousands of reforms for individuals and businesses.
We have specialized technical operators for each of the services required and all kinds of tools and materials you need for reform at the best prices.
personalized technical advice – Reforms Málaga
We have customized technical personnel as well as architects, draftsmen, designers of interior and exterior to advise you at all times for the design and reform your home and business at no cost, so you can take your work in the most efficient and economical manner possible.
comprehensive work – Our team of reforms
We have all kinds of qualified for the job specialists, top officers first of the province as well as carpenters, electricians, plumbers to avoid having to outsource any services and to guarantee the best results as quickly and at the best price.
Because we offer the better price reforms 
We have all kinds of tools and machinery to carry out any work so you do not have to rent and save on costs. In addition also machinery such as scrapers, trucks for transporting materials and tools, ect. Anything you might need to carry out their work.
Besides all this we do not outsource any services as we have in our staff specialized technical personnel for each specialty carpenters, electricians, plumbers, machinists …
We all kind of  reforms small or large. Since placing a tile fallen to extensions or all kinds of repairs or improvements to your home. Professionals at affordable prices work.

Málaga company reforms
Swimming pools
Construction of all types of pools. We are also reforms and improvements. We have the best prices on construction of swimming pools since we have own equipment.
facades
Improvements, renovations or building facades. Placement of windows, railings, tiles, stone or you need to reform, or isolate visually enhance the exterior facade at low prices.
formwork
We all kind of reinforced concrete structures. Houses, pools, walls, buildings, etc. We have the all the necessary equipment and the best professionals and the best prices. Concrete and formwork.
Plumbing
We all kind of plumbing work, home facilities, swimming pools, outdoor plus repairs and breakdowns. Complete installations for bathrooms, kitchens, heaters of all kinds, underfloor heating …
Electricity
We all kind of electrical installations for your home or business. Installation of all types of electronic devices and detection and repair of any fault in the electrical system of your home or business.
fireplaces
Construction or placement of reforms wood fireplaces, gas, electronics, etc. All you need for placement of your fireplace quickly and cleanly. Discounts may be available from the best suppliers
Smithy
We work blacksmithing, welding, with own and qualified for construction, structures or whatever you need professional workshop. Professionals for custom projects.
Carpentry
Carpentry, installation of doors, installation or repair your kitchen furniture, furniture of all kinds, soils, say or everything you need to give your home an intimate and welcoming.
fences
We work fencing or fencing plots, farms, houses, lakes, etc .. All kinds of fences or enclosures also building dividing walls or any kind of partition walls at any height.
isolations
thermal or acoustic insulation of all types of homes, premises, commercial premises. He also insulation against moisture, with the best products. Placing all kinds of insulation.
We work :, Antequera, Alameda, Antequera, Casabermeja, Fuente de Piedra, Humilladero, Mollina, Villanueva de la Concepcion, Axarquía – Costa del Sol, Alcaucin, Alfarnate, Alfarnatejo, Algarrobo, Almáchar, Árchez Arenas Benamargosa, Benamocarra, Canillas de Aceituno, Canillas de Albaida, Colmenar, Comares, Competa, Cútar, El Borge, Frigiliana, Iznate, La Viñuela Macharaviaya, Moclinejo, Nerja, Periana, Rincon de la Victoria, Riogordo, Salares, Sayalonga, Sedella, Torrox, Totalán, Velez-Malaga, Costa del Sol, Benahavís, Benalmádena, Casares, Estepona, Fuengirola, Manilva, Marbella, Mijas, Torremolinos, Guadalteba, Almargen Ardales, Campillos, Cañete la Real, Carratraca, Cuevas del Becerro, Sierra de Yeguas, Teba, Nororma, Archidona, Cuevas Bajas, Cuevas de San Marcos, Villanueva de Algaidas Villanueva de Tapia, Villanueva del Rosario, Villanueva del Trabuco, Malaga – Costa del Sol, Malaga, Serrania de Ronda, Algatocín, Alpandeire, Arriate, Atajate, Benadalid, Benalauría, Benaoján, Benarrabá, Cartajima, Cortes de la Frontera, Faraj, Gaucín, Genalguacil, Igualeja, Jimera of Líbar, Jubrique, Júzcar, Montejaque, Parauta Pujerra, Ronda, Sierra de las Nieves, Alozaina, Casarabonela, El Burgo, Guaro , Istan, Monda, Ojen, Tolox, Yunquera, Valle del Guadalhorce, Alhaurin de la Torre, Alhaurin el Grande, Almogía, Alora, Cártama, Coín, Pizarra and Valle de Abdalajís.